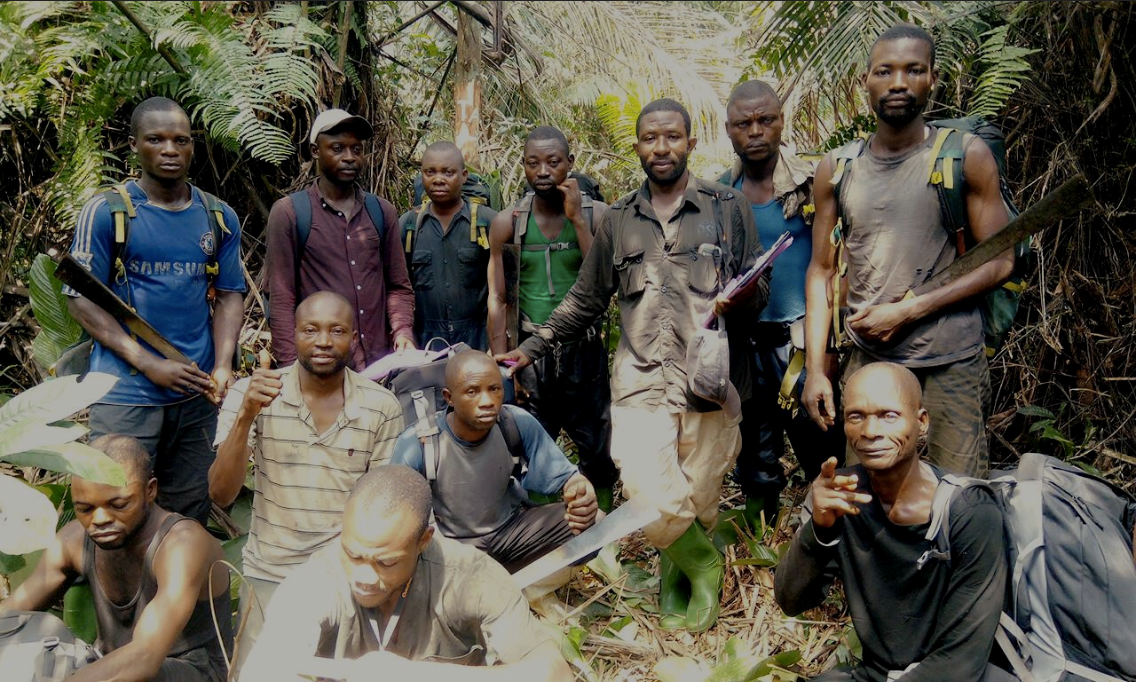 Photos, left to right: - - Lukaya and daughter (born post-release) Bikamwa ya Ekolo at the reintroduction site Ekolo ya Bonobo; Surrogate mother Mama Yvonne with Balangala and Bikoro in Lola ya Bonobo's Nursery, early 2018; Balangala, shortly after its arrival at Lola ya Bonobo; A student reconstitutes the Congolese forest and its inhabitant as part of an educational game; Marius Kabongo and his team conduct a survey of the forest's flora and fauna at the reintroduction site. Photos and content courtesy of ABC/Lola Ya Bonobo.
Bonobos (Pan paniscus) are a great ape species found exclusively in the Democratic Republic of Congo. They are endangered and may become extinct in the next 75 years. Only between 50,000 and 75,000 remain in the wild today. You can help us protect this species by supporting the Lola Ya Bonobo Sanctuary.
Lola ya Bonobo is the world's only organization to provide lifetime care to bonobos orphaned by the illegal trade in endangered wildlife. They are on the front line in the battle to protect bonobos in the only country they are found – The Democratic Republic of Congo.
They rescue orphan bonobos from the illegal bushmeat trade, rehabilitate these bonobos at Lola ya Bonobo, and when possible release them back to the wild at Ekolo ya Bonobo.
Learn more about Lola Ya Bonobo and how you can help at Lola Ya Bonobo.